Next Generation Security And Data Management Solutions
Artificial Intelligence for Real-Time Spear Phishing and Cyber Fraud Defence these personalised attacks in real time, with zero impact on network performance.
Domain Fraud Visibility and Protection
Barracuda Sentinel helps you protect your organisation from domain spoofing and brand hijacking.
Barracuda Sentinel offers an intuitive wizard to help easily set up DMARC (Domain-based Message Authentication Reporting & Conformance) authentication. DMARC is a protocol that allows you to monitor emails sent from your domain. Once DMARC is properly configured, Barracuda Sentinel offers granular visibility and analysis of DMARC reports to help ensure deliverability of legitimate email traffic and prevent unauthorised activity such as spoofed emails.
Simulated Fraud Training for High-Risk Individuals
The personal nature of spear phishing attacks means that everyone is a target. Not just large enterprises; not just the C-suite. Attackers are more frequently targeting lower-level employees who might have access to sensitive information or who might have the ability to authorise or send payments.
Barracuda Sentinel utilises artificial intelligence to identify high- risk individuals within an organisation. Customers receive access to a set of tools to then periodically conduct simulated spear phishing attacks to test the security awareness of those businesses.
Real-Time Spear Phishing and Cyber Fraud Defence
At the heart of Barracuda Sentinel is the AI engine that detects and blocks spear phishing attacks in real time and identifies the employees inside an organisation who are at the highest risk of spear phishing.
Barracuda Sentinel uses AI to learn each of your organisations unique communications patterns. The engine analyses multiple classifiers to map the social networks of every individual inside the company and identifies anomalous signals in message metadata and content.
Barracuda Sentinel combines this messaging intelligence to determine with a high degree of accuracy whether a certain email is part of a spear phishing attack. If so, Barracuda Sentinel quarantines the attacks in real time and alerts the user.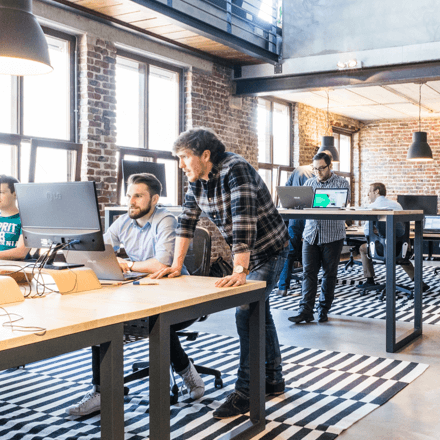 To find out more about how our Managed Services, or Solutions and how they can help your organisation to reduce cost and complexity while strengthening your security and business continuity position, please get in touch today.