Secure Software Defined Wide Area Network
Next Generation Security And Data Management Solutions
Secure Software Defined Wide Area Network
Improving WAN reliability and performance while reducing operational costs
With demand for high bandwidth and reliable network connectivity on the rise, many organisations are looking at technologies to enable easier and more dynamic access to different types of network connectivity resources.
From legacy MPLS networks to common broadband, where applicable, organisations are increasingly keen to mix and match different grades of network connectivity to meet varying performance, reliability and cost criteria. Yet the issue of major sunk cost investment in networking hardware and longer term commitments to dedicated fibre makes it a difficult process to design and implement alongside the security consideration posed by different types of network transit method.
Secure Software Defined Wide Area Network Solution
Xitenys Secure Software Defined Wide Area Network solution is designed to simplify the design, management and operation of Wide Area Networks by decoupling the networking hardware from its control mechanism which moves to an intelligent software layer.
Our experts offer a consultative approach to help organisations define core requirements and work closely with connectivity suppliers to build a platform based approach that combines business grade and commercially available internet access, enabling businesses to partially or wholly replace more expensive private WAN connection.
Flexible Software-Defined Wide-Area Network capabilities to create secure pathways across both multiple WAN connections and multiple carriers
Advanced load sharing enables multiple simultaneous WAN connections and distributed encrypted VPN tunnels across multiple WAN connections.
Built-in compression, caching, and WAN optimisation technologies to increase bandwidth usage efficiency
Device consolidation removes the need for expensive leased lines with the ability to consolidate multiple security functions into a single device and unified management framework
Policy based routing engine to dynamically select the most suitable uplink for each application, or to disqualify an uplink if bandwidth or latency is outside defined limits
Failover and Link Balancing with advocated traffic shaping and Quality of Service technology to ensure reliability and policy driven traffic flows within the WAN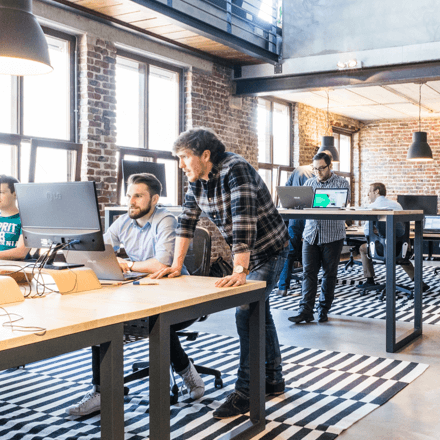 To find out more about how our Managed Services, or Solutions and how they can help your organisation to reduce cost and complexity while strengthening your security and business continuity position, please get in touch today.