Next Generation Security And Data Management Solutions
Protecting vulnerable devices with highly automated and effective security
Technology swings between the freedom of access through a wider range of smart devices and the needs to centralise critical applications within large data centres and clouds to gain efficiency and scale.
These trends although beneficial to the organisations make the task for IT administrator more complex by having to support a wider range of end-points that are all a target for attack or potentially offer a risk of sensitive data leakage.
The wide variety of server, desktop and mobile operating systems makes the task of securing, monitoring and updating unpatched systems a significant challenge that is constantly evolving as new devices change and new vulnerabilities are uncovered. In the worst case scenario of a major malware outbreak, trying to contain and eradicate an issue is made more complex if end-points are using different protecting technologies and management processes.
End Point Security Solutions
Xitenys End Point Security solution offers a unified platform to  secure every fixed and mobile device across an organisation with a flexible combination of anti-virus, anti- malware and access control technologies.
The end point security solution includes filtering of dangerous web content and automated patch management – all delivered by a centrally managed platform with full reporting. In the event of an incident, the endpoint solutions can rapidly lockdown impacted systems and simplify clean-up procedures including remotely managed system roll back.
End point security provides a vital layer of the security stack while reducing the cost and complexity of wide scale device management and compliance.
Real time protection against threats via email, browsers, files, URLs and apps with continual updates.
Advanced behavioural heuristics identify and protect against Zero-hour attacks.
Granular control over users and applications access to apply blocking, notification, removal, quarantining, auditing or encrypting.
Centralised platform for deployment, management and updates with deep reporting to meet compliance requirements.
Policy driven data loss prevention technology across every end-point device.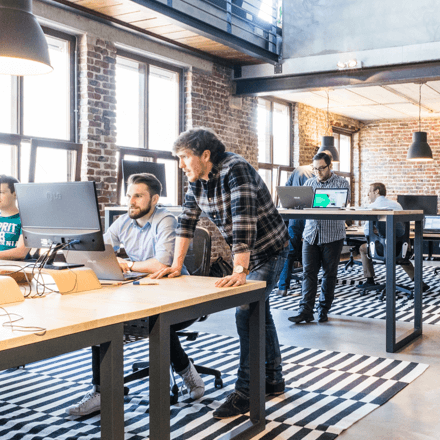 To find out more about how our Managed Services, or Solutions and how they can help your organisation to reduce cost and complexity while strengthening your security and business continuity position, please get in touch today.